Professional Cleaning Services
Evaluating a new cleaning service?
Choose Green Dolphin Commercial Cleaners!
Are you looking for the most affordable yet the best cleaning services in Nairobi? Are you searching for an efficient way to keep your office space look clean? Your search for professional and reliable Nairobi commercial cleaning ends with Green Dolphin Commercial Cleaners.  No matter what type of cleaning requirement you have, we have got your back. At Green Dolphin Commercial Cleaners Ltd, we have worked tirelessly to build a business that brings a unique energy and drive to the Best Commercial Cleaning Company in Nairobi. We understand that your workplace is an opportunity for you to make a great impression on your clients, and we work hard to make that happen. We developed our business model by revolutionizing aspects of the industry that we believed would set us apart – focusing primarily on our internal staff retention through rigorous training and the maintenance of strong company culture. When it comes to hiring the best and most highly experienced professional cleaners in Nairobi, you can always trust Green Dolphin Commercial Cleaners. Give us a call now. 
Through this work, we have found that we are able to focus more of our time on quality assurance while working alongside customers to build strong, lasting relationships. Beyond the focus on our internal company culture, Green Dolphin Commercial Cleaners Ltd.'s professionalism, responsiveness to feedback, and our reliable, high-quality cleaning services generate a good number of referrals – a clear testament to our quality work and ability to build strong relationships. We are committed to keeping the individuals as well as communities safe by offering the Best Cleaning services in Kenya at an affordable process. With our customizable corporate cleaning service, you can enjoy emergency and preventive services whenever you want. Our services are backed by a highly experienced & professional commercial cleaning team. Get in touch with us now!
At Green Dolphin Commercial Cleaners Ltd, we have worked tirelessly to build a business that brings a unique energy and drive to the commercial cleaning industry. We understand that your workplace is an opportunity for you to make a great impression on your clients, and we work hard to make that happen. Green Dolphin Commercial Cleaners, as a top-rated corporate cleaning company in Nairobi, is here to offer a healthy environment for all your employees and customers. We understand that this is a crucial part of your office or commercial space. That's why we offer different types of customizable professional cleaning services in Nairobi to do this. When you are with us, creating and maintaining a healthy office environment will not be a challenging task.
Our outstanding reputation for thorough and reliable cleaning services is only surpassed by our affordability. Businesses that partner with Green Dolphin Commercial Cleaners LTD can expect a return on their investment.
We have a team of dedicated professionals trained to offer on-site customized training for your very specific company needs. We use various models to make sure your company employees understand the very basic preventive measures.
You have high standards for the cleanliness of your facility, and so do we. We use cleaning products that are strong while still being safe for the people in your workplace as well as the environment. We offer customized cleaning packages to cater to every client's unique needs.
PROFESSIONAL CLEANING SERVICES THAT FIT YOUR NEEDS
Let us manage the cleaning so you can focus on running your business!
INTEGRITY
Demonstrating honesty and truthfulness. With more than 7 years of experience, we make sure that you are getting the desired cleaning results. This is what makes us one of the most trusted Cleaning Companies in Nairobi.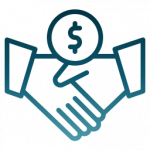 RELIABILITY
Being punctual and dependable results in being committed to the team, our customers, and the company. We will familiarize ourselves with your office or commercial facility and will come up with a unique Commercial Cleaning Nairobi services plan that will perfectly accommodate your requirements. With us, you will have the freedom to schedule your cleaning services at a frequency and time that will work best for your facility and you.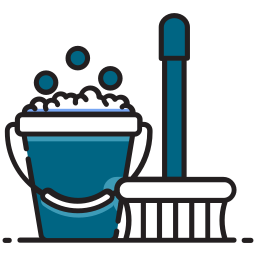 SERVICE EXCELLENCE
Delivering what we promise and adding value beyond what is expected. Building customer loyalty, not just satisfaction.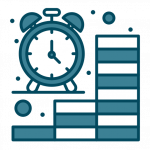 SAVE TIME & MONEY
Outsourcing your cleaning services can help streamline your expenses and reduce cleaning time by about 25% while ensuring a spotless, disinfected environment. At Green Dolphin Commercial Cleaners, clients are guaranteed professional commercial cleaning in Nairobi services that will offer you value for your money. Want to keep your cleaning cost low? Choose us now.
PROFESSIONALISM
We understand the importance of having a clean and spotless working space. That's why we offer our corporate cleaning Nairobi services to different businesses in Nairobi. As an owner of a business, you must ensure the safety and hygiene of all your clients and employees. And creating and maintaining a working space is the right way to attain this. Adhering to the company's standards and expectations regarding appearance, attitude, behavior, and performance when dealing with co-workers and customers.
Our commercial cleaning services are perfect for both small and large businesses throughout many different industries. Our trained office cleaning staff are highly experienced with many different office setups and will maintain the professional look of your company. All of our services can be easily explained in further detail by our friendly customer care executives. We are proud to make the homes and businesses in our area shine with our cleaning services.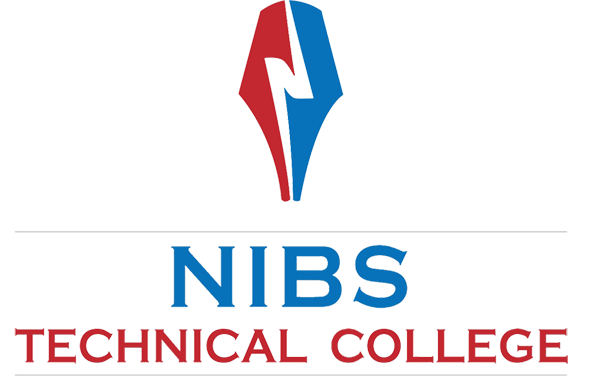 I have found their cleaning standards to be of a high level, staff are well supervised and communication with the management team is always smooth. Not only are our premises clean, tidy and well managed but our cleaners keep an eye on things for us, letting us know of any breakages or leaks. They are an asset to our organization.
Allan Njenga
Administrator
We would like to acknowledge our satisfaction with Green Dolphin Commercial Cleaners. They are extremely hard workers who never fail to put their customer's satisfaction first. When we come into our facility every morning, everything is clean, in its place, and ready to accommodate our kids and staff as well. They are always available to listen to any issues that may crop up and are always willing to work together to come up with solutions to quickly resolve any situation. The superior level of cleaning provided and the support we received from them has made our business relationship seamless
Nancy Chege
Principal